Reflections for Good Friday based on the hymn
When I Survey the Wondrous Cross.
The words of the hymn will appear on screen during the reflection. At the end the words reappear with music so that you can sing along if you wish.
Passion of Jesus and One Good Friday story available online on Good Friday at 12 noon and 3 p.m. Due to being unable to perform live in Trafalgar Square Wintershall will livestream, through their Facebook page. The recording will also include interviews with cast members and testimonies from One Good Friday organisers about their Passion 2020 journey. Charlotte de Klee, Trustee and Producer said: 'At a time when people are feeling more alone than ever before, we can all come together to share this story of hope. Wherever you are on Good Friday, join us online for this extra special viewing of the Passion of Jesus.'
After the livestream, the recording will be available on YouTube.
Stations of the Cross.
One offering comes from Redemptorist who produce the weekly reading sheets used in church.
Click here to view
(opens in new tab).
For Stations of the Cross from St. Albans Abbey see below.
Church of England Stations of the Cross:
click on image below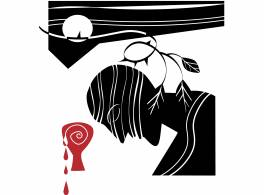 Hymns for Good Friday (words and accompaniment)
The Servant King
There is a green hill far away
O sacred head surrounded
When I survey the wondrous cross
Within our darkest night (Taize)
Were you there when they crucified my Lord?
Just listen to this.